Solutions
Digital Transformation
Businesses everywhere are wanting to transform paper based processes to Electronic or digital. Going through Digital Transformation without the correct advice or platform can actually have a negative effect on productivity in your office! Some of the benefits of undertaking Digital Transformation in your business include Reduced costs of paper & printing, crucial business data securely stored and backed up, no risk of misplacing documents, no risk of losing documents in fire or other natural disasters and significant improvements to general staff efficiency.
RBM offers a wide range of technology to assist your business on your Digital Transformation. From digitising old crucial business data to making ongoing processes electronic to automating processes completely. If your business has been wanting to go digital or Paperless, we offer free consultation and advice and would be happy to assist. For more information on Digital Transformation, refer to below solutions we offer or Speak to one of our experts today.
Accounts Payable Automation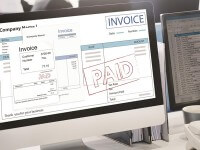 Utilizing world leading Optical Character Recognition(OCR) technology from our partners Canon and Toshiba, we offer multiple custom built Accounts Payable technology packages designed to automate your Supplier invoice data into your Accounting System (Xero, Reckon, MYOB & More). Correctly implemented, this technology can mean multiple hours per month saved and significant reduction in human errors in your business.
Information Management Systems
As data becomes more important to businesses every year, managing incoming and outgoing Information within your business can become very time consuming and depending on current situation, not accessible at all. RBM tries to encapsulate not only the documents and flow of documents, but also crucial business information. For Example, How many outstanding Invoices in my accounts department? How many quotes were sent out last month? If you, like many other businesses in Central Queensland, can't answer this you may want to consider an Information Management System from RBM.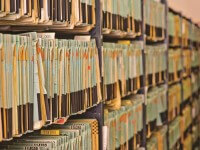 Document Management Systems
As businesses become "Paperless" or begin their "Digital Journey", RBM is here to hold your hand along the way. We have access to World leading, Award winning Document Management systems which we can implement, customise and train staff on, locally. From listening to businesses over the past few decades, we acknowledge that every business operates differently to the next. Therefore, any Document Management System we offer will be customised for YOUR business with face to face training and ongoing support. Some of the features of Document Management Systems include Electronic Forms, Document Workflows(Automation), MS Office integration (Outlook, Word, Excel, PowerPoint), Web forms & much more. Document Management Systems are now FULLY scalable depending on the size of your business and come with a Cloud Based offering or on your local server, resulting in this technology being affordable for any size business or organisation.
Print Management
Printing, if not managed correctly, can become a significant cost and time consuming area of your business. If you have multiple Printing devices in your business or organisation, there may be a better way RBM can manage your devices so you can put your time back into the core objectives of your business. RBM has access to multiple Print Management Systems from Canon, Toshiba & Third party providers which we can apply with our years of industry experience to ensure all of your devices are working in A1 condition to maximise productivity. Key features of Print Management include Print Queues, Automated reports, Rules and Routing, Release Jobs from any device and usually result in a 20-50% reduction in paper waste.
Scanning Solutions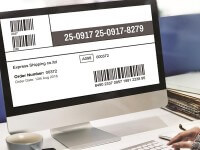 Scanning volumes are increasing which can cause major inefficiencies in your business without the right technology. Scanning hardware has come a long way over the past ten years, but also there may be a Scanning Solution that can save your business hundreds of employee hours per annum. These can be as basic as naming a file at time of scan to using Optical Character Recognition(OCR) to automate your scanning process completely. Along with local implementation and support, Scanning Solutions can be designed to integrate with your existing Line of business system or DMS, Including LEAP Online, Law Master, Lexis Nexis, Handisoft, Xero & Hundreds more.
Job Management
Unlike "Out of the box" Job Management Systems you can find online and purchase, RBM has the facility to custom build your business the perfect solution to manage everything from Quote stage to Accounts Receivable process. Utilizing different Information Management features such as, Electronic Forms, Required Job documented linked back to Job number, Mobile Application, Accounts Payable integration we can provide you with a system that not only keeps a record of work done, but also a searchable record through the whole process including all information and forms relating to the Job, Quote & Invoice etc.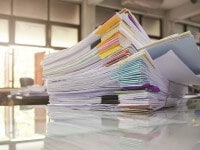 Employee Record Management
Having access to Employee records has got out of control. Businesses are struggling to keep all relevant information accessible for each employee. For Example. Which Employee has a Forklift ticket? Which Employees have been inducted at this mine site? When does this Employees first Aid training expire? If you can't answer any of these questions, you may want to consider Employee Record Management technology. RBM can supply you with a system to manage Employee records, custom built to your business needs.
Cost Recovery & Allocation
Without the use of Cost Recovery technology, Primarily in Legal, your firm could be wearing the costs of printing, Photocopying, paper, scanning & faxing instead of this charge being allocated to the relevant Matter. We have seen Law firms in Central Queensland either not charging correct amounts for the work done or attempting to manually record usage on paper or windows notepad. This will result in significant amounts of staff time wasted, Thousands in lost revenue and usually, Matters being charged incorrectly.
Electronic Forms
Electronic Forms or Web Forms can be the easiest way for your business to Start a process electronically, without having the need to print, fill in, post, scan, send at all. Creating an Electronic Form or Web Form instead of a paper based form can add significant value to your business such as reduced staff time involved, No risk of losing or misplacing, Reduced printing costs, Reduce Paper waste, Data stored & digitally archived instantly. RBM has the facility to implement this stand alone or as part of a full Document Management System. An example of an Electronic Form would be Leave Request form, New patient records, Job Card, Customer acceptance form etc.
Office Automation
The purpose of technology in general, is to get technology to do the work instead of you or to save you time. Also known as, Automation. Along with RBM's range of solutions, comes the technology to Automate time consuming processes done on a daily basis. Resulting in significant amounts of time saved where staff can focus on growing other areas of your business. RBM can assist with automation in filing of documents(Physical or Digital), internal correspondence, external communication, accounting processes, job management and reporting. Speak to one of our Account Managers via Phone or Email if you have a time consuming processes you would like automated or if you would like to find out what automation we have done with similar businesses in your industry.